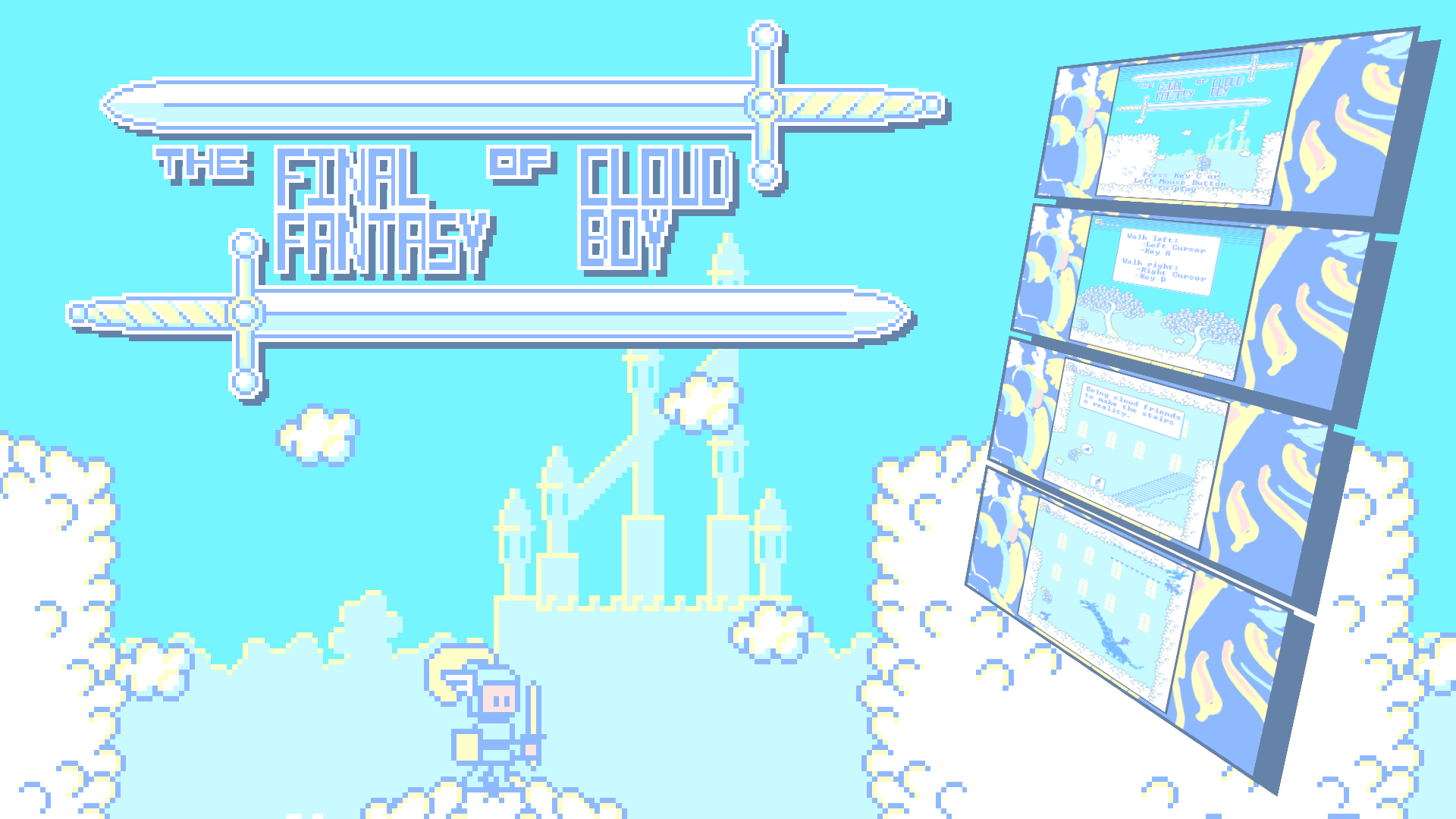 The Final Fantasy of Cloud Boy
A downloadable game for Windows
His name is Cloud Boy, and he wants to live big, real adventures.
You could say "just like any other boy!" - and you would be right. The difference here is that Cloud Boy is, actually, a cloud. Maybe he is the first cloud to have ever desired to be a boy so much that he has - wow! - been able to become one, but, in the end, he is a cloud, nonetheless.
So, how can a cloud, even if that cloud is Cloud Boy, live adventures? An interesting question with a very simple answer: with friends. With a lot of them! So please don't let me spoil any more of the upcoming story, and please download and play this game!
Since the game is still in early development, the price will be set to zero, but if any warm soul out there wants to buy me some coffee, I will really appreciate it!
Download
Click download now to get access to the following files:
The Final Fantasy of Cloud Boy v.01A
14 MB
The Final Fantasy of Cloud Boy v.00A
12 MB
Comments
Log in with itch.io to leave a comment.
Hello! Thanks again for making a new video - and for liking the story so far :-) . I hope I'll be able to deliver a new "chapter" in a month or so, so please stay tuned :-) . Big thank you to you three guys!
BTW: great voice acting :-D .
Hey, thanks for playing! I've definitely got to nerf the dragon in the upcoming version :-) . Hope you will play that version too!
Wow! Great! Want more levels! :D
So beautiful! I need more game like that.