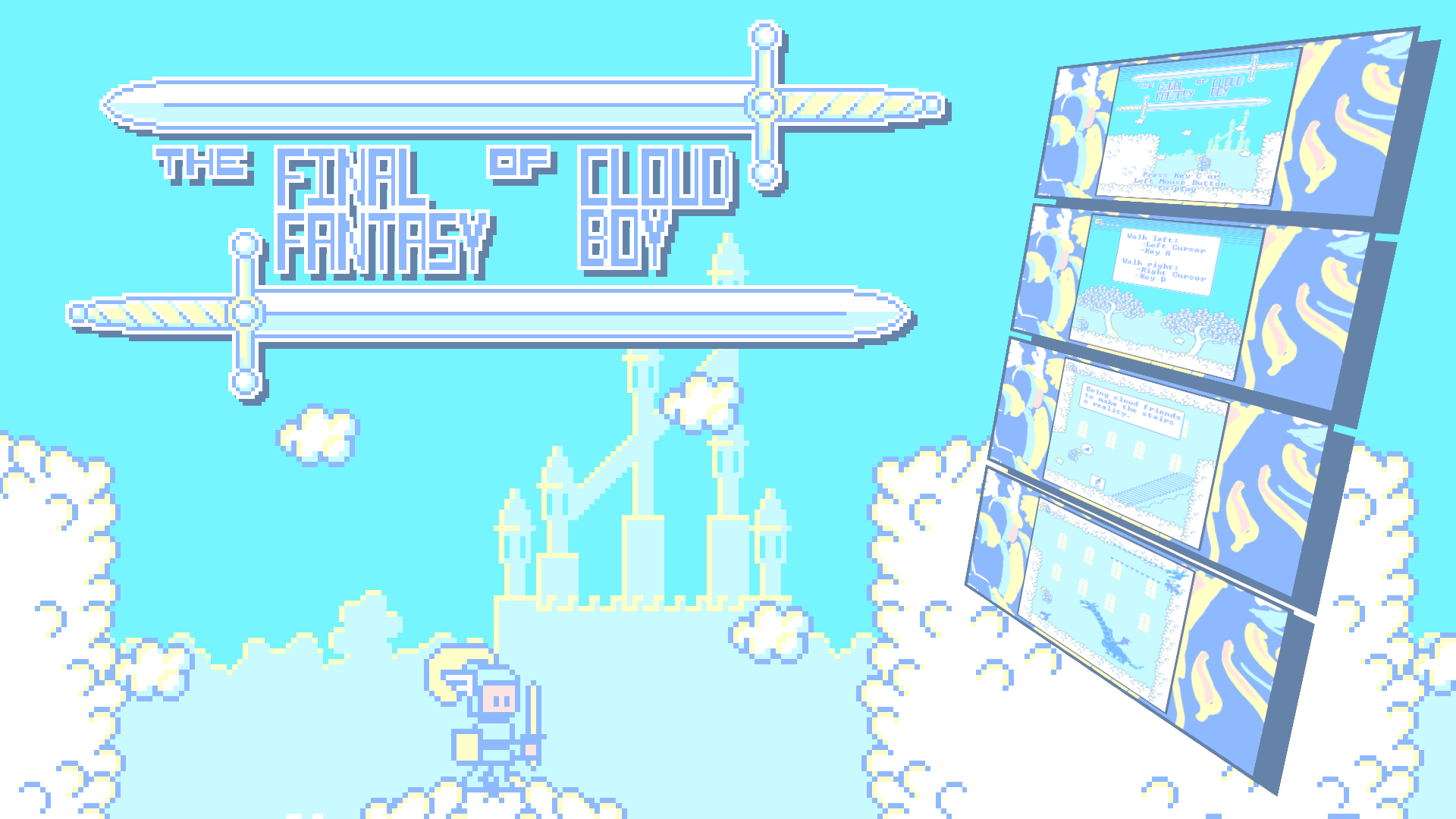 The Final Fantasy of Cloud Boy
New version almost ready!
---
The new version of The Final Fantasy of Cloud Boy is almost here! So, what's new in this version? Let me tell you!
Story Telling
Finally! I've managed to add some nice storytelling to the game, which is very important since one of the main objectives is to tell a personal story, something that happened to me a lot of time ago, and that I hope the players will feel valuable.
The bad point here is that it took a lot of time to implement and polish the story telling. The worst point is that I'll probably have to make the adventure longer to avoid a lot of chit-chatting just at the beggining, where the players just want to get into the action.
The good point is that it's already implemented and I can now do a lot of playtesting to get real feedback! Hooray!
A bit of Social Media
I've just added a couple of links to the official page, the Twitter account, and the itch.io account. Nothing fancy, but it took a little while to get it to work for many boring technical reasons. I hope this will help attract some followers!
Bug fixes
Many bugs from the previos version (and a lot of new ones) have been fixed. Alas, two of the most important ones still remain:
The Z-Order bug: I still consider it not so important, but will have to deal with it as soon as possible. Will be fixed in the next version.
The Physics bug: there are many issues with the physics that I have decided not to fix yet. The reason for this is that many of them are associated with the current tool I'm using for tilemapping. I'm changing this tool for the next version, and will fix the associated problems then.
Nervous? Yes I am!
The second version of the demo is just about to be published! There are lots of hopes, hours and tears in there.
Please stay tuned! I'll be publishing the sooner the better! Thanks for reading!
Get The Final Fantasy of Cloud Boy