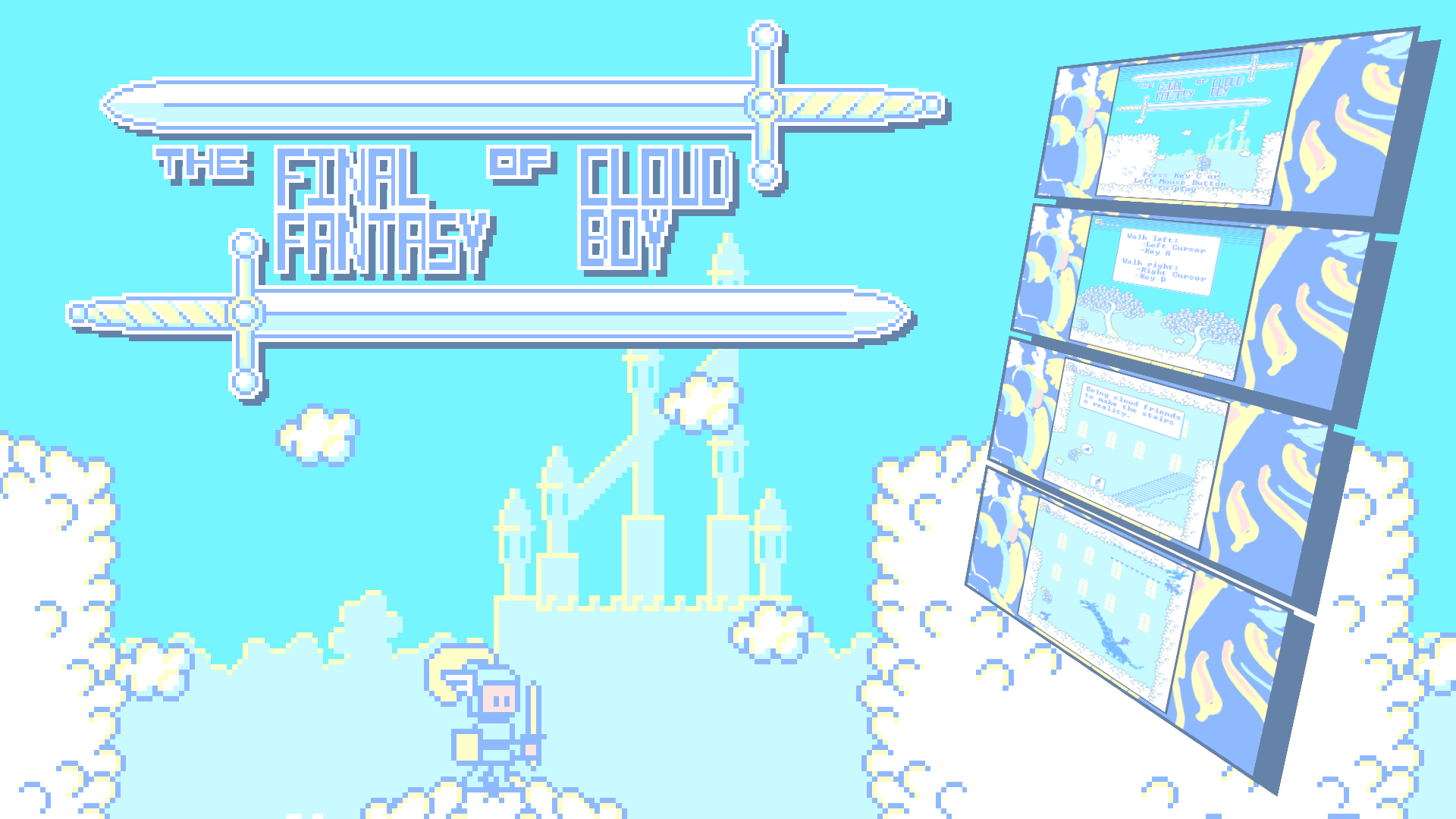 The Final Fantasy of Cloud Boy
Comments
Log in with itch.io to leave a comment.
Hello! Thanks again for making a new video - and for liking the story so far :-) . I hope I'll be able to deliver a new "chapter" in a month or so, so please stay tuned :-) . Big thank you to you three guys!
BTW: great voice acting :-D .
Hey, thanks for playing! I've definitely got to nerf the dragon in the upcoming version :-) . Hope you will play that version too!
Wow! Great! Want more levels! :D
So beautiful! I need more game like that.